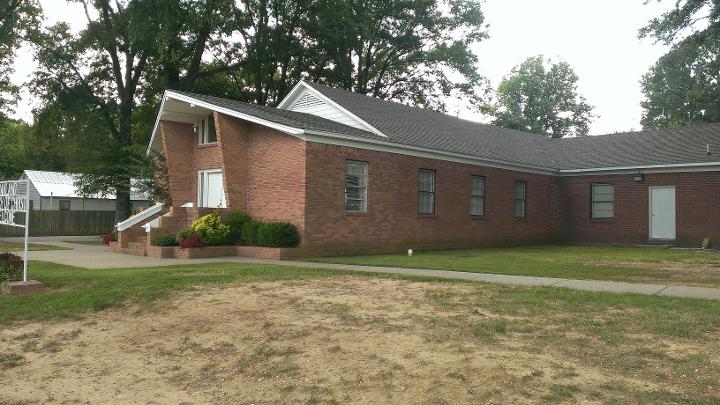 This is our building located at 35 McAuley St. We meet here every Sunday morning, Sunday night, and Wednesday night. We have our regular fellowship meals and all of our events here.

We have a new sound system inside as well as new chairs and songbooks. Not only will you feel very comfortable here, but we'll put in the effort to make you feel welcome as well.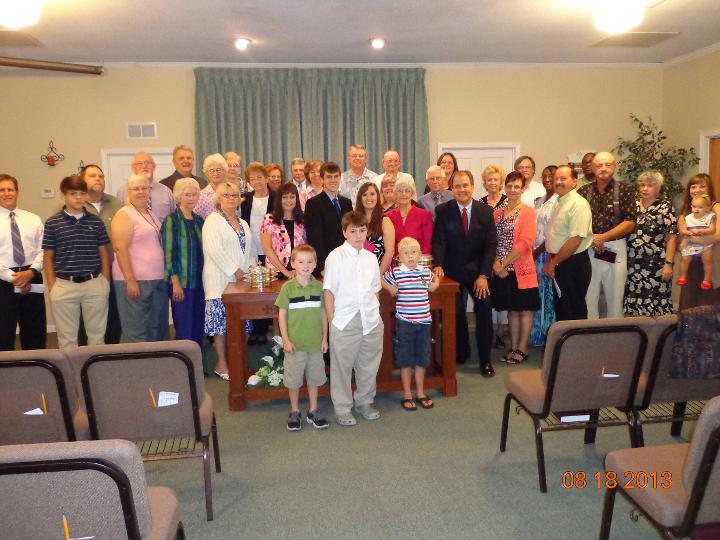 This is a picture of the congregation at a fellowship meal to welcome Jason and his wife. We are a congregation of loving people, and we would love to have the opportunity to prove it to you. Please come worship with us, and visit the "Upcoming Events" section to see when our next fellowship meal is!